Welcome to Liberty Lake Children's Academy where children play to learn. Liberty Lake Children's Academy is an enjoyable, safe and secure program for your preschooler's beginning years of learning. The environment and curriculum are organized for developmental and individual appropriate needs of your 3 to 5 year old child. Our program will give your child the advantage of being ready to succeed in their formal education.
Our goal for your child during the preschool years is to develop confidence in their physical, emotional, social, cognitive and language development. Their developmental abilities will be explored and developed through an environment and curriculum set up with child selected/teacher supported activities. This is done by setting up the classroom environment full of interesting and exciting activities that appeal to this age group with both quiet and active times throughout the preschool day. This includes having large group time, children's 'work' time (which is child selected), snack time, outdoor/active time, small group activities, more 'work' time and ending with a relaxing, calming group time (stretching, singing, story time, share time etc).
We believe family is a child's entire world. Preschool is an added experience that will help your child feel secure. They can expand their wings in a fun filled, safe way in small doses of time. The experience will give them a sense of security, self-confidence, autonomy and self worth that will encourage their many years of learning and growing. Together, parents and teachers, are a team with a common goal, touching the life of your child in ways that will help them thrive.
Miss Teri

Miss Teri - Lead Teacher, Director, Owner

Hello Everyone! My name is Miss Teri. I received a Bachelors of Science in Child Development/Family Relations with an emphasis in Child Life from the University of Idaho in 1992. I also have had several years experience co-teaching and as lead teacher of 2 to 5 year olds. I have had the joy of directing a before and after school child care program for K-6th graders with a staff of 8 at the Just For Kicks Program in Boise Idaho for 2 years. For my internship in Child Life, I had the opportunity to work in hospitals with children and families for 4 months in addition to 200 hours of volunteer work. I remember this as a valuable and memorable experience. I started the preschool in the basement of my home in 2004, then known as 3's Cool Academy, teaching only 3 year old children. With great interest and demand I expanded into teaching a Pre-K class and a year later, with further interest and demand opened a facility outside my home which is now known as Liberty Lake Children's Academy, providing more opportunities to the families in Liberty Lake and the surrounding communities, giving everyone an opportunity to have the preschool experiences they desire for their children. I LOVE watching children grow, develop and discover that learning is FUN and EXCITING. My joy is watching them become success learners as they move onto Kindergarten.

I have 3 children of my own, 20 year old daughter (a junior at WWU studying Physics) , a 17 year old daughter (Senior at CVHS and Running Start Student) and a 15 year old son (my Drummer in a band). I am married to a wonderful and supportive man and the love of my life, Greg, who is a mortician/funeral director for Catholic Cemetery and Funeral Services of Spokane. They all are the pure joys in my life that give the sunshine to my every morning - rain or shine. In my spare time I enjoy playing board and card games with my children, fishing, boating, and I enjoy the beautiful great outdoors while camping and watching our daughter play softball. I look forward to getting to know all your children and families this upcoming school year.



Miss Tammy

Miss Tammy - Assistant Teacher

Hi, my name is Miss Tammy. I was born in raised in Idaho, and graduated from Lewis-Clark State College in Lewiston with a BS in elementary education. After

graduating, I married the love of my life, Ben. In

Lewiston, I was lucky enough to stay at home with my twins (a boy and a girl!) When they turned 3 and started pre-school, I got a job at the daycare run by the school. When my kids started elementary, I decided to put my degree to use and substitute teach. After 3 years of that, I found my dream job for the school district in a special-needs pre-school. Six years ago, my husband got transferred to Spokane for his job, so we made the move up here to beautiful Eastern Washington. With my kids going into middle school

that year, and me getting my bearings in the big city, I decided to work at home as a child-care provider. I was asked to help work with a child in Pre-K for the afternoon class at Liberty Lake Childrens Academy, and fell in love with the school, kids, and co-workers. I have twin 20 year old children - a daughter Ashley and a son Robert, who will be a Junior at Gonzaga studying Electrical Engineering. I look forward to meeting your children, and can't wait to learn about them!







Miss Becky - Assistant Teacher

Hi! I'm Becky and I can't wait to get this year started and meet your little ones! This is my fourth year at LLCA and I absolutely love it! I have always had a passion for kids, they say the funniest things and always make me laugh! About seven years ago I started volunteering and then substitute teaching as an assistant for pre-k. I am currently enrolled at North Idaho Community College to obtain my CDA – Child Development Associate Certificate with a desire to further my education.

My husband Greg and I have been married for 17 years and have three boys – Micah (11) Simon (10) and Ezra (8). They are my world! I love adventure and with all boys I never know what each day will bring. I love summer time… camping, lake days, bike riding and many hours spent at the skateboard park watching my boys. I absolutely love working with children and am excited to watch them have fun and learn new and exciting things!






Miss Kathy

Miss Kathy - Lead Preschool and PreK Teacher

Hi, my name is Kathy Schaefer – or Miss Kathy as the children call me. I grew up in the mid- west. I received a Bachelor's of Science from Eastern Michigan University in Elementary Special Education. After college, I moved to Las Vegas to pursue my teaching career and I taught in the classroom for over 13 years. I continued my education at UNLV where I received a Master's degree in Special Education.

My husband and I moved to the Liberty Lake in 2003. At that time, I chose to stay at home with my children. My husband Eric is a physical therapist. We have two children, Ethan and Hannah. My family loves to ski in the winters and camp in the summers. We feel very blessed to live in such a welcoming community. I have loved getting back into the education field and working with children and have been at Liberty Lake Children's Academy now for 5 years – entering my 6th year. I can't wait to meet your children and look forward to providing you and your child with a positive and fun learning experience.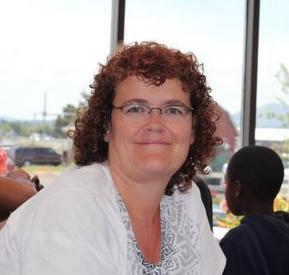 Miss Collette - Office Manager 7th year
Hi, I am Colette O'Reilly and I have lived in Liberty Lake for the last 17 years. Prior to that I lived in England and then in Scotland for five years where I was the office manager for an industrial equipment company. I have been married to Andrew for nearly twenty six years and we have two daughters who will be in 7th grade. They attended LLCA from the first toddler program to Pre-K and LOVED being here. After my girls moved on from Liberty Lake Children's Academy, I missed the wonderful atmosphere of the school. When an opportunity to work at the school was presented, I jumped at the chance. I am happy to be a member of the team at Liberty Lake Children's Academy and I look forward to many more years serving the families of Liberty Lake.
Miss Bree

Miss Bree - Lead Preschool and PreK Teacher

Hello! I'm Breeun Johnson (Miss Bree), and I'm so excited to be at Liberty Lake Children's Academy this year! I completed my internship here last year and absolutely fell in love with the staff and the children, and knew that this was exactly where I wanted to be. I am wrapping up my Bachelor's in Children's Studies this quarter (one math class to go) from Eastern Washington University. I have four children, ages 16, 13, 10, and 1. When I'm not being a goofball at school you can find me being a goofball at home; I love music, cooking, reading, and hula hooping. Thank you for allowing me the opportunity to learn with your children, and grow with them! I believe that I have the best job in the entire world, and my enthusiasm and dedication reflects just how passionate I am about children.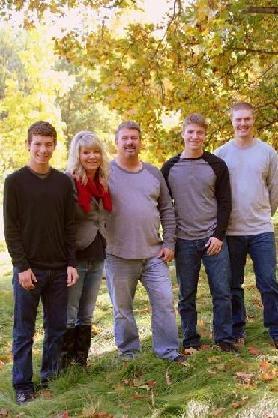 Miss Debbie - PreK Lead Teacher
Hello! My name is Debbie Edwards, I received my BAE from Eastern Washington University. I love teaching children and have been blessed to teach Special Education, Toddlers and Pre-Kindergarten. I have been married to my husband Kevin for 23 years and we have 3 beautiful boys. Austin is 22, Randy is 19 and a Sophomore at Whitworth University, and our youngest is Thomas who is a Junior at Central Valley High School. Our family loves sports and the outdoors. Our boys keep us very busy attending sports and school activities. I truely love being a wife, a mother and a teacher. I am excited for the upcoming school year. I look foward to meeting you all . We are going to have so much fun learning together. It's going to be a great year!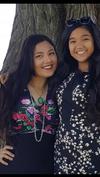 Miss Leigha
Greetings everyone! My name is Miss Leigha and I am absolutely estactic to have been given the opportunity to join the Liberty Lake Children's Academy teaching team this year!
I have two children, my son Dillan is 7, and my daughter Aidanne just turned 6, and a 'fur child' (dog) who is a 1 year old Malamute/Terrier mix named Mila. My family and I hail from sunny San Jose California, where I attended San Jose Community College majoring in Early Childhood Education. After a while I switched schools and attended the Silicon Valley Career Technical Education Center where I received my Medical Assistant Certificate.
I then began working two jobs as both an Administrative Assistant for a small clinic, and as a Nanny for almost a year, until the clinic closed down and the family relocated. After that I became an after-school Activity Leader for the Moreland School District Extended Day Program. Once the school year ended , I was accepted as a Summer Camp Leader for the Moreland Summer Camp Program as well. Now, as an Assistant Teacher at LLCA, I plan to enroll myself back in school in order to obtain my AA Degree and CDA Certificate.
I love going out and having new adventures with my family. I also enjoy singing, dancing, cooking, music (I'm a self-taught keyboardist), reading, poetry, board/card games and making jewelry. Thank you for allowing me the opportunity to provide exceptional supportive care, along with a safe and positive atmosphere for your children. I look forward to learning and growing with your little ones, and cannot wait to see what the new school year will bring!
Website powered by Network Solutions®
Where learning is fun.....